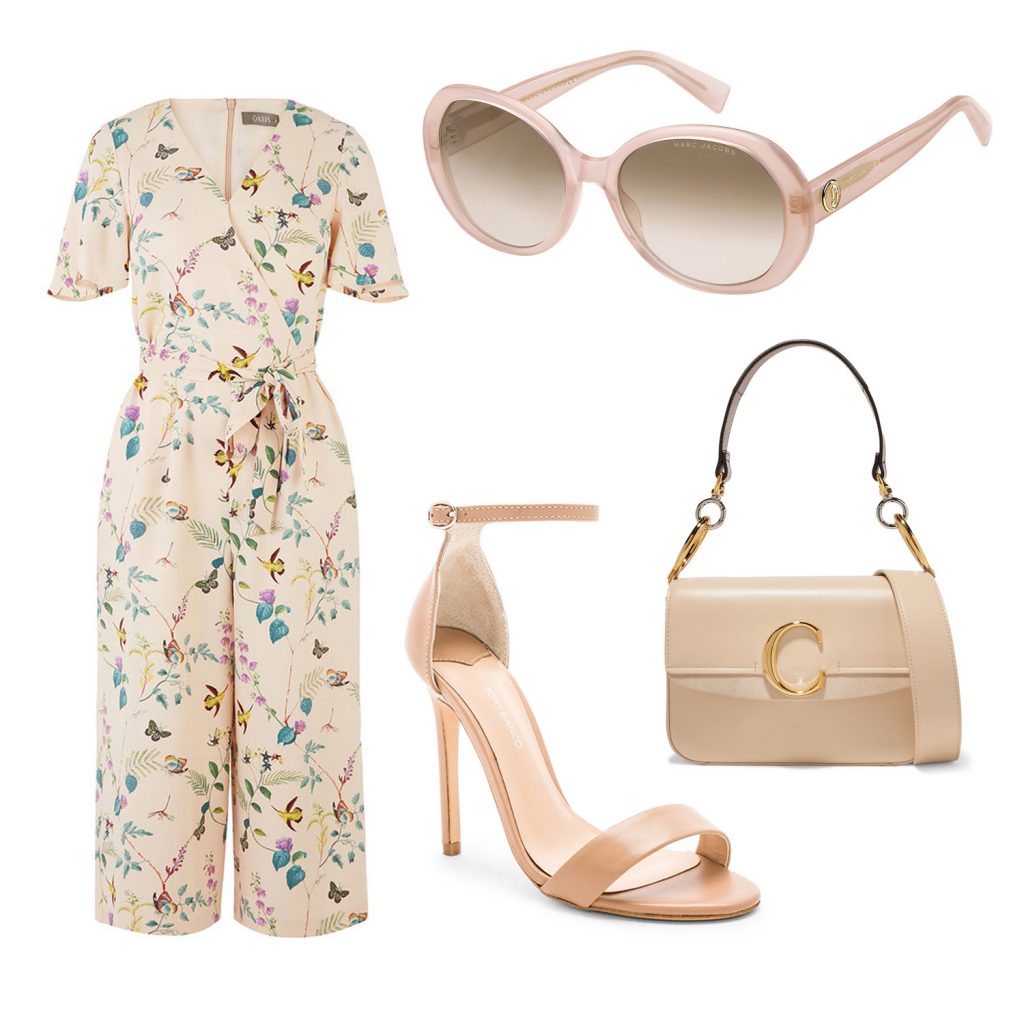 Eyewear: Marc Jacobs 377/S | Outfit: Oasis Bloom Angel Sleeve Jumpsuit | Footwear: Tony Bianco Karvan Heels | Bag: Chloe Handbag
We've all been there… You get an invite to a wedding and you simply don't know what to wear! We've put together a few of our favourite styles for this years wedding season.
This outfit uses natural and nude colours to create a look that is perfect for a range of weather conditions, after all… we are in England! The Chloe handbag is big enough to hold everything a girl needs at a wedding without looking or feeling bulky. The nude and gold colours pair beautifully with the entire outfit and eyewear.