PERSONAL SHOPPER
Tortoise+Black are lucky enough to have the opportunity to showcase many amazing eyewear pieces, but the sheer quantity can leave your online shopping experience cluttered and laborious. Let us help you!
We have done all the hard work, all you need to do is read the four style personalities developed by our stylists and select which one you identify with most. When you are ready to browse our stunning edit of sunglasses or glasses you can filter your results by your style. Not everyone falls neatly into just one style so feel free to select more than one!
Need more help? No problem, you can speak to one of our style advisors. We find identifying your style personality is a great way to get the conversation started and they can make more tailored recommendations for you.
Classic+
Some may regard Classic+ style as the safe option, but you have a strong sense of what works for you and you stick with it! You look for trends that have longevity. In your wardrobe we are likely to find neutral colours with the occasional colour or printed accessory. You can never have too many white shirts or blouses and of course a blazer to finish the look off. Your dream purchase would be the Burberry Trench Coat – swoon. You keep jewellery classic and simple with pearls or diamond studs – understated elegance is key!
T+B recommends…
You can't go wrong with sunglasses from the classic brands in black or Tortoiseshell. Why not push yourself out of your comfort zone and try the latest acetate colour trends in nudes and neutral tones.
Celebs:
Grace Kelly, Elle MacPherson, Kate Middleton, Megan Markle
SHOP FOR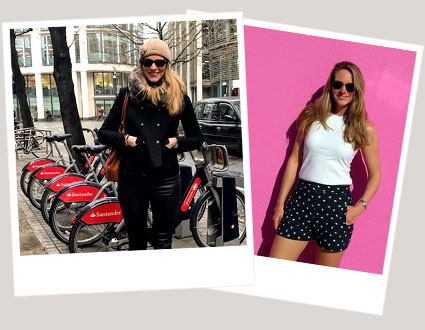 Allure+
Bombshell, Diva, Sexy are just a few descriptive words you can relate to if you identify with the Allure+ style. You are a strong believer in dressing for your body type, in this case, if you've got it, flaunt it! Pencil skirts, bodycon dresses and low v-necks (usually in black) are a staple in your wardrobe. You know how to work it and you keep it classy at all times. In your wardrobe you are likely to find vintage inspired pieces that make you feel like a 50's pin-up. You will only adopt a trend if it works for your body shape.
T+B recommends…
You are looking for the classic brands with big, bold designs and embellishments. You cannot go wrong with Bvlgari, lots of embellishment with enamel and semi-precious stones are perfect for you! For a more understated day to day look, simply look for oversized or cat eye black frames, the bigger the better!
Celebs:
Blake Lively, Penelope Cruz, Marilyn Monroe, Sophia Loren
SHOP FOR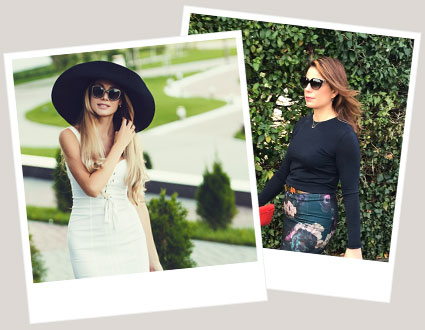 Maverick+
As a Maverick+ you actively seek out new designers and trends before they have reached the mainstream. Once a trend has hit the high street, you have already moved on to the next one. You are not afraid to experiment with avant-garde shapes, bold colours and patterns. It's impossible to say what would be in your wardrobe because you don't follow any rules but what we can say for sure is that it will be full of one-off pieces that no-one else will have. You are a leader, not a follower.
T+B recommends…
Although you are not afraid to experiment, you know how to bring a look together without looking like you are on your way to a fancy dress party! Accessories are key to balancing your outfit. Keep an outfit simple if you are going wacky with sunglasses and vice versa. We will stop going on, you don't need any help from us!
Celebs:
Lady Gaga, Alexa Chung, Lily Rose Depp, Tilda Swinton, Sarah Jessica Parker, Chiara Ferragni
SHOP FOR
Refined+
You love fashion and follow trends, but you always combine them with your sleek style. You love monochrome colours with sharp, clean cut lines, but you will always add an avant-garde twist to stylize your outfit. Your wardrobe will be full of LBD's (as well as white ones), with added embellishment or asymmetric hemline as a nod to the latest trend. You are adventurous with bold accessories, stylish jewelry and you have been known to go to town with bright red lipstick.
T+B recommends…
Where sunglasses are concerned you can't go wrong with oversized, black frames from fashion houses such as Prada, Chole and Max Mara. If you are looking for your sunglasses to make a statement, look for more avant-garde shapes from Stella McCartney, Linda Farrow, Marni and Miu Miu.
Celebs:
Victoria Beckham, Angelia Jolie, Kate Winslet, Emma Watson
SHOP FOR