We're very excited about this emerging trend here at Tortoise+Black! What are we talking about? Blending.
Okay, but what is Blending I hear you ask?
Blending is where the colour of your frame perfectly matches your lens tint. We're already seeing this in the latest Gucci collection and their candy inspired colours.
Here's just a few of our favourites..
GUCCI GG0262S

A masculine, flat-topped pilot shape with inspiration rooted in 80's culture. Richly-coloured acetate sets the stage for a statement-making shape that is perfect for summer style and a daring statement piece. Understated fine metal icons on the temples serve as a signature finish.
GUCCI GG0263S

This classic shape is revisited with an 80's-inflected construction in acetate, enlivened with vibrant and intense monochromes. It is personalised with the pared-down plaque Gucci logos and highlighted by the easy balance between a lightweight design and an audacious soul and palette.
GUCCI GG0257S

This alluring Gucci frame exhibits a glamourous, wide round shape with an 80's inspiration. Richly coloured acetate adds to the vibrant retro feel, while the acetate frame is sculpted into light shapes to counterbalance the audacious soul of the design. Understated branding can be found on the temples.
MARC JACOBS 187/S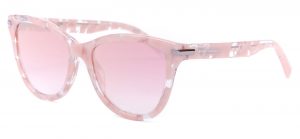 A sleek traditional frame, with a soft full frame supporting the angular square lenses. This delicate design is a perfect accessory for any occasion.